Tuesday, June 13, 2006
6/13/2006 10:21:00 PM

Article submitted by Eddy:
Its been some time since I've blogged so here I am. Once more blogging again on this quiet blog... =D

Here are the highlights of the past week or so:

June 6
Finished my Basic Military Training for 7 weeks since 21st April, and I've graduated from it. Had a graduation ceremony but was short with some nice finger food along with it...

Stayed in the bunk for the rest of the day, helping up in some stock taking and cleaning up our bunks for the June 9 intake into our company. Booked out of Pulau Tekong Basic Military Training Centre at 8.30pm for our ferry towards Mainland Singapore.

Some of the photos taken with my bunk mates:
Raven Company Platoon 1!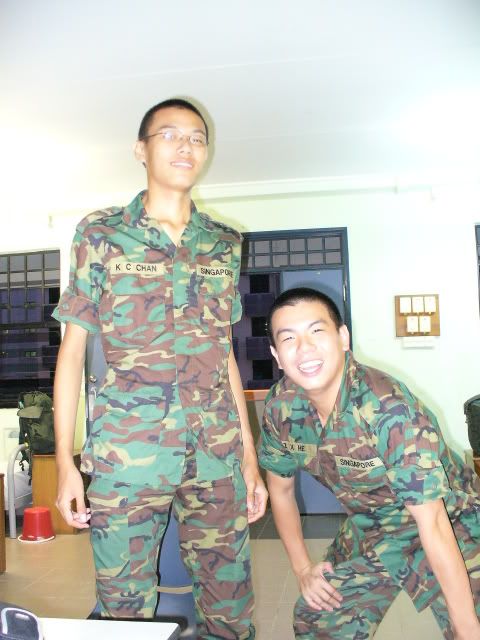 My Bunk mate, KC. More Commonly address as "long bean" cos he's tall!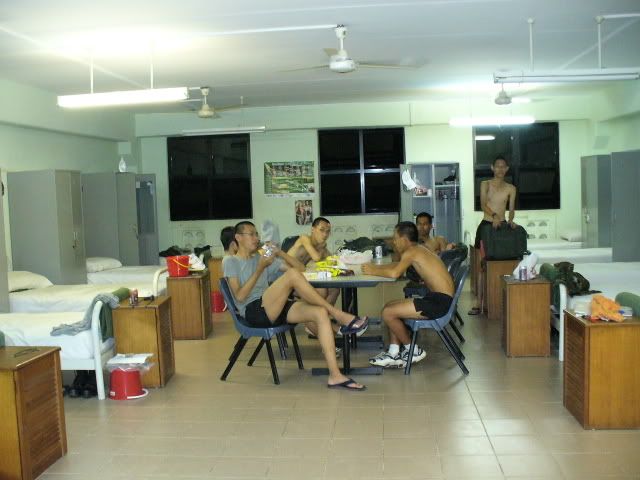 My bunk, Raven Coy, Platoon 1, Section 4.


Rest of the week:
Meeting up with Darlingz for food, movie, and some shopping along the way. And of course eating our favorite chicken wing at East Coast and Nasi Lemak from Changi Village! Always in search of the yummy fooooooooood in Singapore! =P~~~


Pretty girl at East Coast Lagoon!


Also went to Yishun ClubFitt gymnasium for workout on the threadmill, and weight machines around for the past week. This is to train up my poor saggy muscles that have been deprived of some workout the past few weeks. I clocked my best timing on the threadmill for 2.4k m yesterday (12 June) at 12minutes 20 seconds. Well although this is not good enough but i'm glad at least this meets the pass requirement! Have to train more on my running and pull ups!

Thanks to my darlingz encouragement that i've improved! =D


11 June
It was a fun and memorable day for me as it was the gathering with my primary school mates from Boon Keng Primary School! Well we met up at City Hall MRT at 2pm and walked to Marina Square Food Loft for our lunch.

We then went to Kbox Marina Square to sing our hearts out there. It was sooo much fun there. Buffet dinner was included, which made $25.50 all much worth it! =)

Also there I met with my primary school best buddies, Kiat Beng and Abeely. Of course we all had some good time talking together and singing!

Of course, here are the photos !



During Monday and Tuesday (12 & 13June), my Darlingz had her final year examinations for her degree and during this two days I could see the significant stress on her. Well at least today her examinations are over, and I could see a very heavy load taken off her now. =)

Now she has to concentrate on one single thing: packing up all her things to move into her new house in Punggol!After her last paper I brought her for food at Prima Taste Kitchen. I personally rate the place 6.5 out of 10.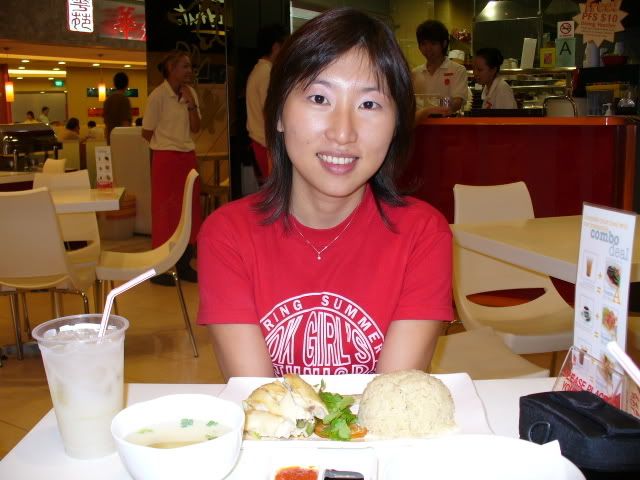 Darling with yummy chicken rice!!