Monday, June 19, 2006
6/19/2006 09:05:00 AM

Article submitted by Lixia:
Yippee~! Finally its the end of my final year exams. I can't say that I've finally made it & graduated as the results are not out yet. And I am still keeping my fingers crossed about this.

But in the meantime, I will be looking around for jobs. Actually I've an offer made to me way before my final paper ends. But because I went for an interview in a "large" recruitment agency, I thought I should give myself a chance by letting go of the existing chance I have in wait of what kind of job this agency can find for me. But up till now, its been like one week I've still not heard anything from them. This is despite the agent giving me the impression that she was optimistic about getting me a job.

Could I consider that this agent has merely did a sales talk or is she genuinely serious about what she said?

Have I just shot myself in the foot by making this decision or should I be commended for taking such a risk?

I don't know. All I know now is that I'd better start looking for a job myself, just in case...

Anyway this last weekend (17th & 18th of June) had been a busy one for me. Went on a one-star canoeing course with sis, her friend & Eddy. This course was held at Kallang Sea Sports Club (Kallang River).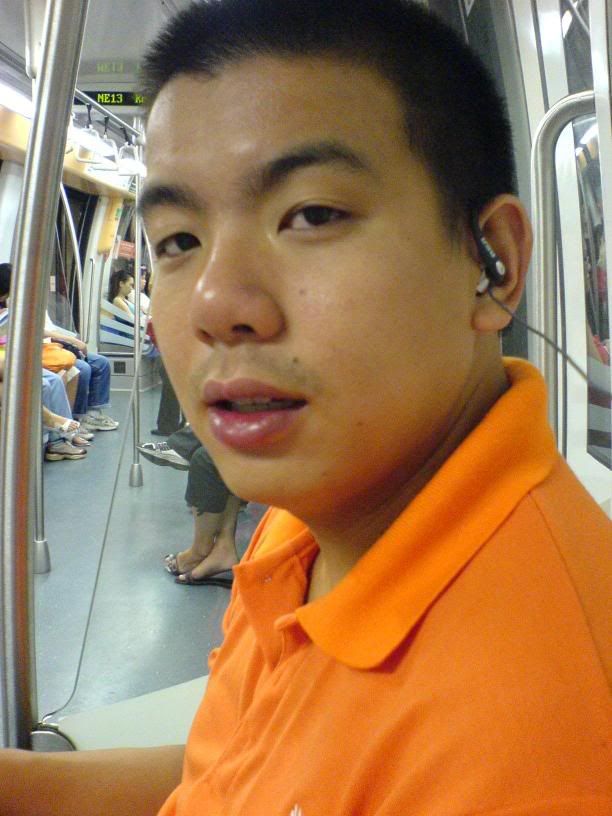 That's darling, having gotten 2-stars but still sigh up for the 1-star course just to accompany ME~! =)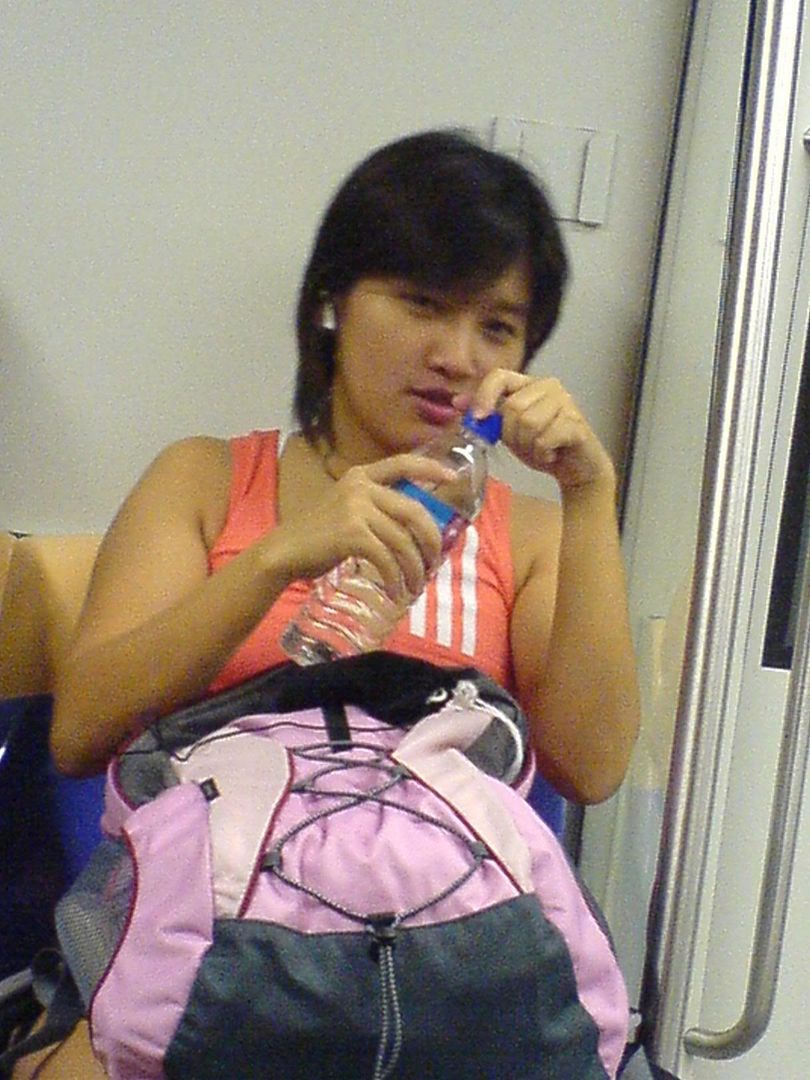 That's my sister, pissed off that I took a secret photo of her.. *evil grinz*



2 kinds of footwear that can be worn. Luckily I wore the wet shoes (left) if not I would have been stuck in the mud just like the others... =P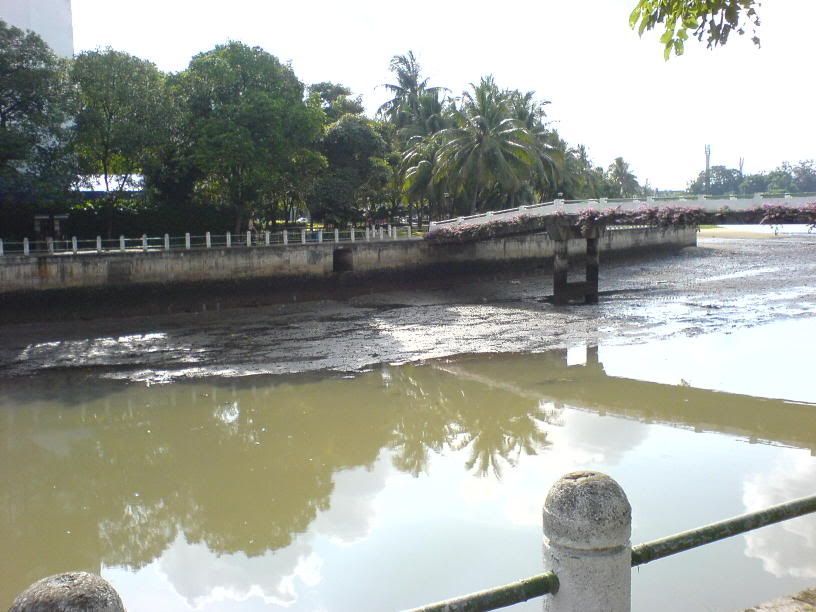 I ain't gonna kayak in this condition, am I? =S


Day one of the course was still manageable....

Except for the part:

1. Hug our own kayak & capsize the kayak

2. While upside down underwater, tap the kayak 3 times

3. Push ourselves out from the kayak

4. Hold the paddle high in the air & scream for "HELP".... =S

Just for this assesment alone I had to do 5 times (one of those who do the most times.. =P). It just freaks me out alot to capsize my own kayak & to be underwater.. =O

Day two of the course was not so tough but it was so tedious. As both me & my sister woke up in the morning feeling like we have been run over by a car numerous times, with ever joint & muscle threatening to break. Argh~! =S

To add on to that, we had to kayak 600m to practice our rescue drill. Oh god, save me.. =S

On the way there, I became from the first of the pack to all the way to the back. Why is this so? Well, simply because not long after I started off I my kayak seem to come to life & started to spin in all directions all except the direction which I want to move towards. This was so demoralising as from where I was I could see the others far far ahead of me. Guess I was really too slow, coz even the instructor who was suppose to be at the back of the pack & no one was suppose to be going behind me didn't wait for me... -_-"

Well, after the 2 days of hard work, I finally manage to get the certificate for this course. Wow, among all my others certificate (not including academic certificates) this could be one of the most tediuos to get.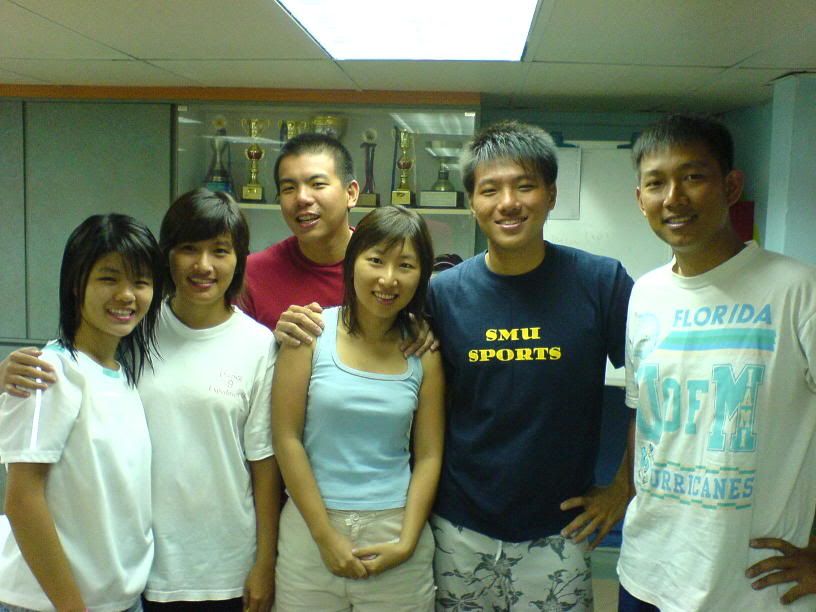 A photo for memory sake with the instructor (the guy next to me)
Yeah~! Me & my cert... =)
Darling posed with his 2nd one-star cert.. =)


Oh, and of coz we didn't do off without some soveniors...


Suffered bruises on my legs (as indicated by the red circles).. =S