Tuesday, August 08, 2006
8/08/2006 11:17:00 PM

Article submitted by Lixia:
Its been almost a month since I moved into my new house. And almost 2 weeks since I had my housewarming but I ain't got time to compile the pictures and blog much about it. Since today's the eve of the public holiday I thought it would be a great time for me to set my fingers busy.. =p

Quite a number of close relatives were invited for this mini housewarming...

It was truely a great family get together and I thought I was a really good host that day. Cos from what I see most of the guests seem quite happy chatting away & helping themselves to the food. Making themselves merry through the night.. =)

Mum cooked some rather delicious food for our little mini buffet. Makes me so proud of it all..hehe

Below are some of the dishes which I personally fancy the most..*droolz*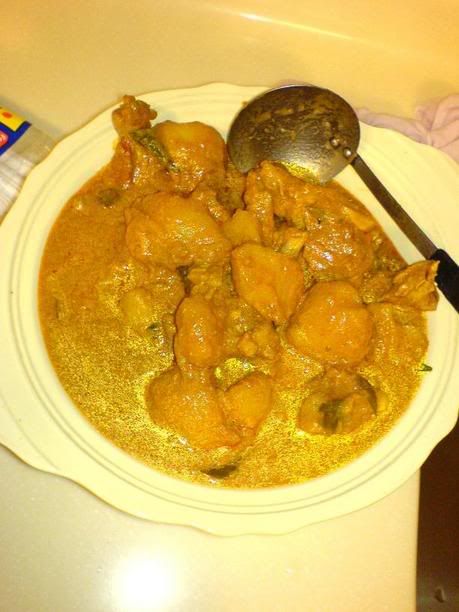 Mum's signature dish - Curry~!
Otah & seaweed chicken...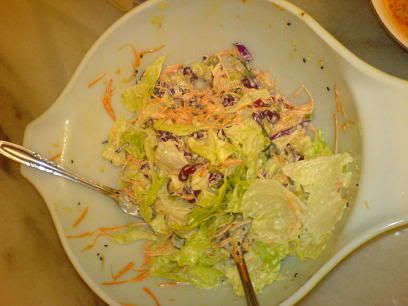 Salad which is so yummy that all my auntie relatives (especially) ate at least 2 helpings... =P
Vegetarian sushi. Very unique dish. Looks delicious huh? =)



After introducing the mouth watering food now presenting the most important thing. My house~! This are some highlights of the house. Behold... =P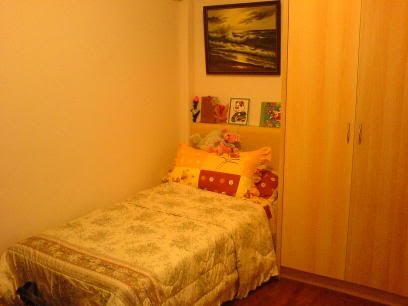 My room..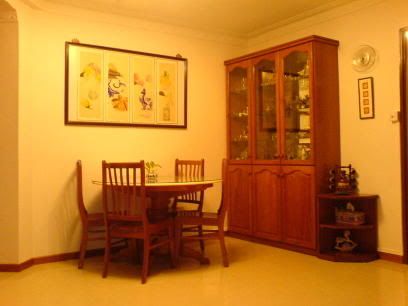 The dining hall...
The living room..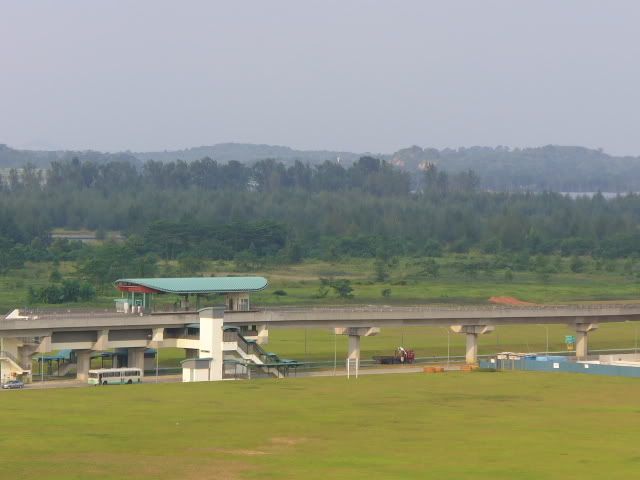 The views from my house unit...
Another view that I am so mesmerised by. Enjoyed this view every morning when I eat my breakfast. Makes me feel so refreshed yet at peace when I look at it.. =)
On the whole I must say that I am happy staying there. At least here its peaceful with minimal idiotic neighbours around.. =)
Oh before I end off darling bought a little gift for my room.. =p
Its a cutez pillow.. =)
Front view..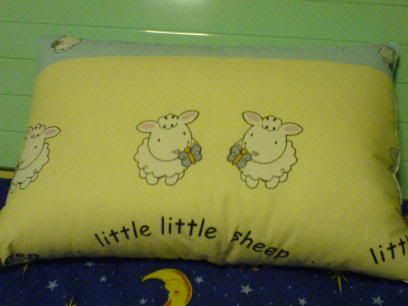 Back view..


Simply love it~! Hehe