Sunday, October 08, 2006
10/08/2006 12:47:00 AM

Articles submitted by Lixia:



As the Mid Autumn festival is just over and I am moving on to my next project, I finaly am able to take some time to blog about some of the more memorable events that happened in my life recently...

For the first time in my life I am finally able to go to the lights up in the Chinese Garden in conjuction with the Mooncake Festival. Sometimes I tink that its so amazing coz with darling I managed to fulfil quite abit of what I've always wanted to do... =)

The feeling of being able to go to such places with my loved one make me feel so blissful.. =)

But some may ask why is that that I classify my "loved one" as my darling and not my family. The answer is very simple. The reason being my family ain't really into such things & neither could they stand being among so many people... =(

Another main reason is coz its faraway - The Chinese Garden is located in Jurong & my home in Punggol. A good 1 hr train ride is enough to put them off... -_-"

Anyway enough of my whinning & comparisons. Now its back to talking about the reason why this entry was written for...

Generally I woud say that despite my 1st visit to the Chinese Garden to see the lanterns, I was rather dissapointed by what was there. Its not really worth the ticket price that I paid for... -_-"

However, I still appreciated darling's effort of accompanying me there. And this helps to brighten the evening with even more beautiful lights..hehe

But I am not saying that the lights there were totally hopeless. There are some rather cute lights too.

Below are some of the photos that we took on that night. Something to remember by... =)


At the entrance of Chinese Garden...
In front of an ancient house...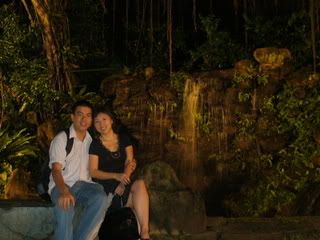 One of the best pic of the night. Taken at a waterfall. Just love ths effect of this pic... =)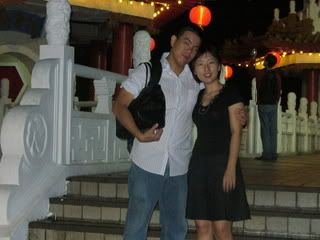 We are very volatile ppl. Took this couple pic by placing the camera on one of the ornaments.. =P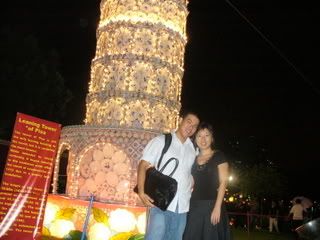 Leaning tower of eddy's head? =P
Does darling look like the caterpillar? =p
Garden full of beautiful bugs...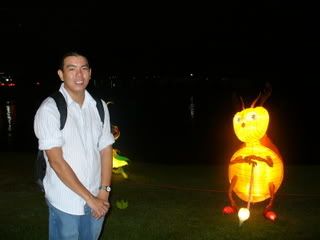 Cute darling = cute bug?! =P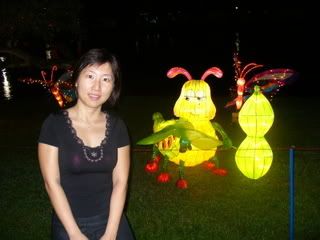 Aiyo the bug is so cute~! Just love the mole on its face...



Wonder why is darling so happy mimicking those bugs.. -_-"
Blur pic but it added some magic to the pic.. =P
Always imitating the structures. Cute thou... =P
Quite a nice pic. But somehow I think darling was a bit pissed off that the guy took so long to snap the pic.. =P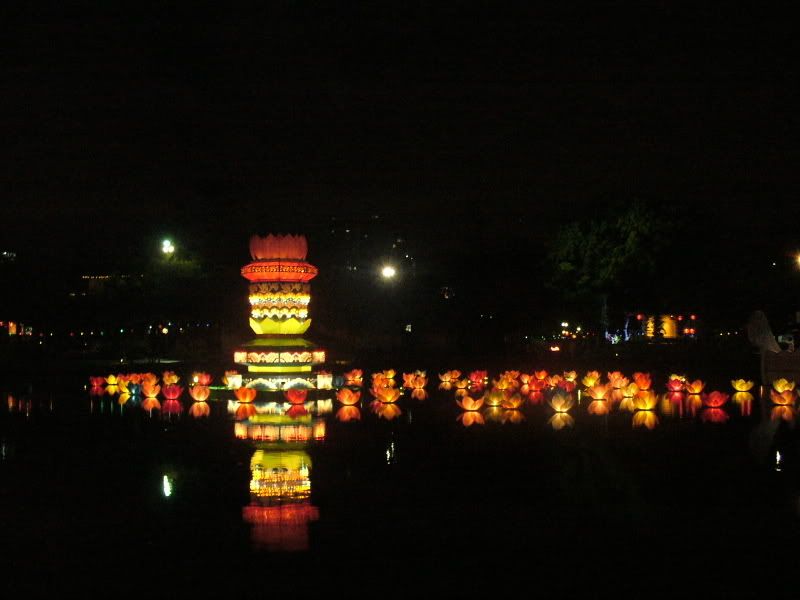 Pond full of lights.. =)



There were also performances put up...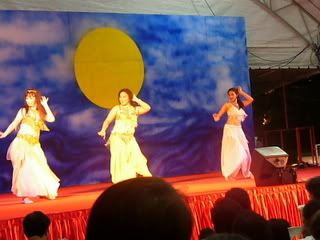 Belly dancing by "sexy" aunties. I must say I really admire their courage to perform such dance on the stage... -_-"



Music made from a traditional drum. Its some great sound there.. =)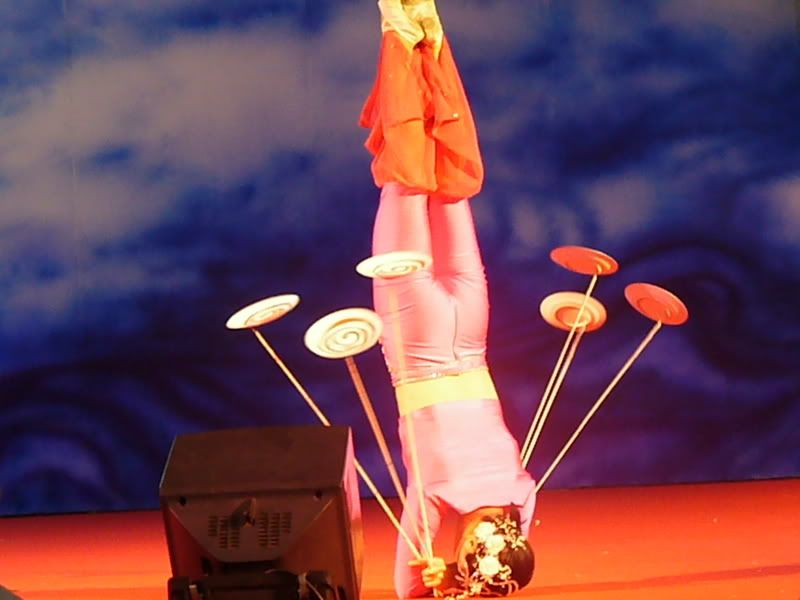 The iconic chinese performance - balancing the plate act...



The MOST amazing performace of the night. Nothing that I've ever seen before in my whole life...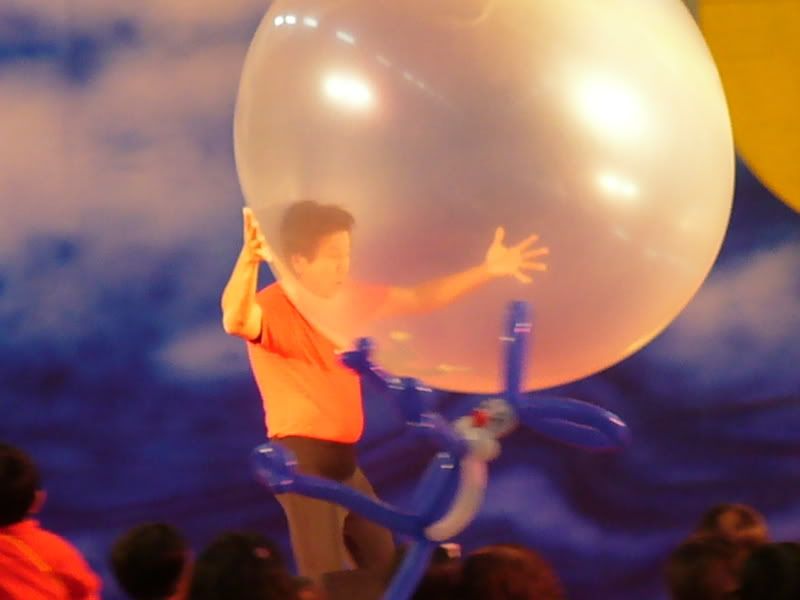 Wow~! He really did squeeze his head in the balloon~! =S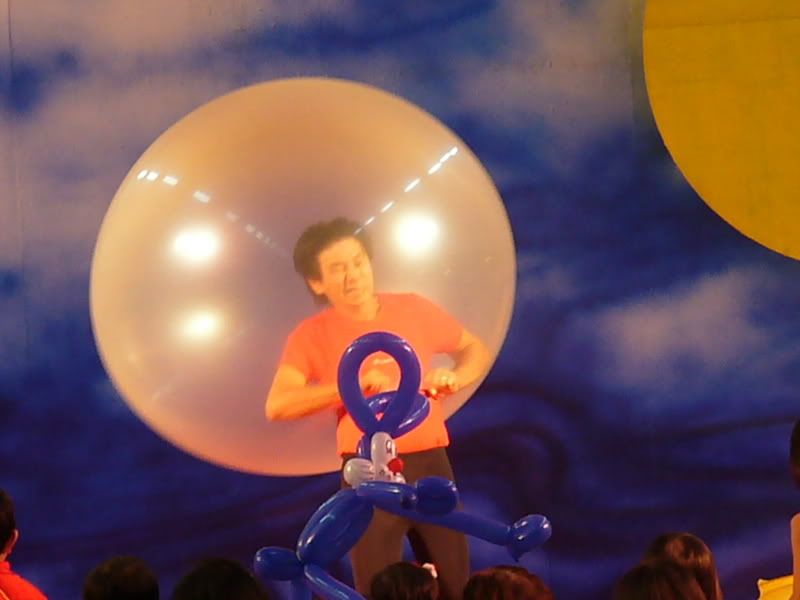 Oh My god~! =O
He really went in?!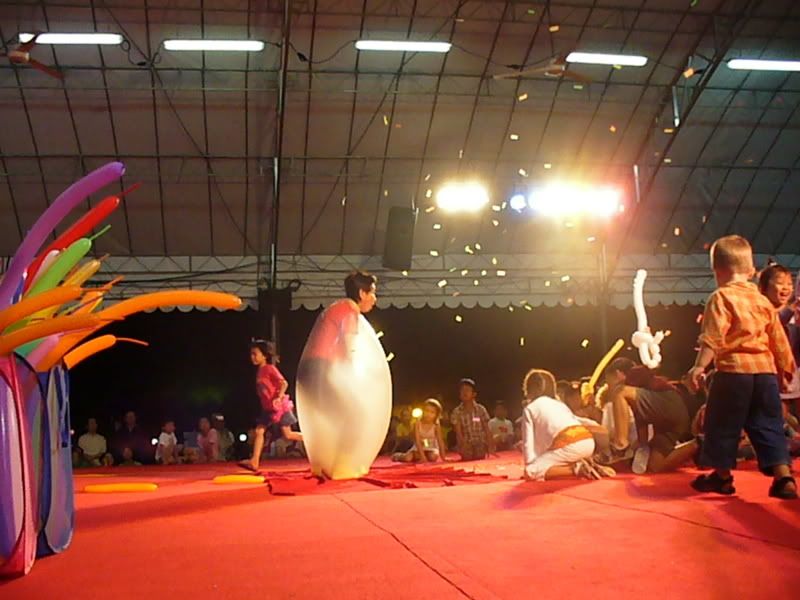 Seems like the balloon just gave birth to him.. =S
Took this at the exit of Chinese Garden...