Saturday, December 02, 2006
12/02/2006 11:16:00 PM

Article submitted by Lixia:



It was a lazy Sunday and I don't have any work on hand. Its quite unusual as from the start I start working I've been working non-stop during the weekdays and if I weren't busy worrying about my work during weekend I'd be spending time with darling. This leave little time for myself to do things for myself. But don't misunderstand me, it not that I don't like to spend my weekends with darling. But its just that sometimes doing some things which you won't usually get the chance to do can be quite an experience too. In fact, it can be quite an enjoyment too... =P

Anyway I woke up only due to the call from the CFO. Aiyo...she even asked me chirpily if I wanted lunch. =S

But all along I thought it was dead in the night. As I've got the curtains drawn and with the aircon at the "low" it just too comfy. So when the CFO told me its already 10am I almost fell from the bed... =P

Well, anyway not too bad la...she gave me 2 hours to prepare and we were off for lunch.

I would say that the taxi fare here is darn cheap. It cost a RMB7 (equivalent to SGD 2) to get to anywhere within the city. =S

But of coz with this kind of fare you can't expect any as good a condition in the cab as compared to in Singapore. I remember there was once I in this cab the cab seat have brown stains of footprints. This made me think as to how these people get into the cab. Step in? =S

Ok...back to the main topic. =P

We took the cab to a shopping district and after much walking decided to go to this rather cozy cafe. Its on the 2nd floor and you could see the whole shopping district from where you are sitting. In addition, all the seats in the cafe are sofa and this really helps to improve the ambience of the place probably to the extent of making it look more classy. =)

Lunch there was indeed a good experience.

With an ambience here so good. I just cant help feeling that I've finally strike it rich and enjoying life... =P

In fact, for the past few days after work I was in that cafe and I could sit there eating ice cream while my colleagues enjoy Belgium Coffee. We could sit there for hours talking and laughing. The kind of life I always want after work... *blessed* =P

Below are some pics I took of the cafe to emphasis my point: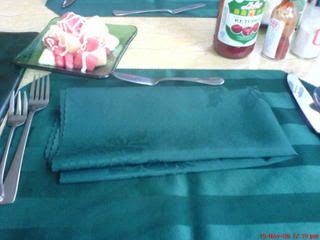 Love the way the table was being set up..
Lovely beef steak. Just that I've asked for too over cooked steak.. =S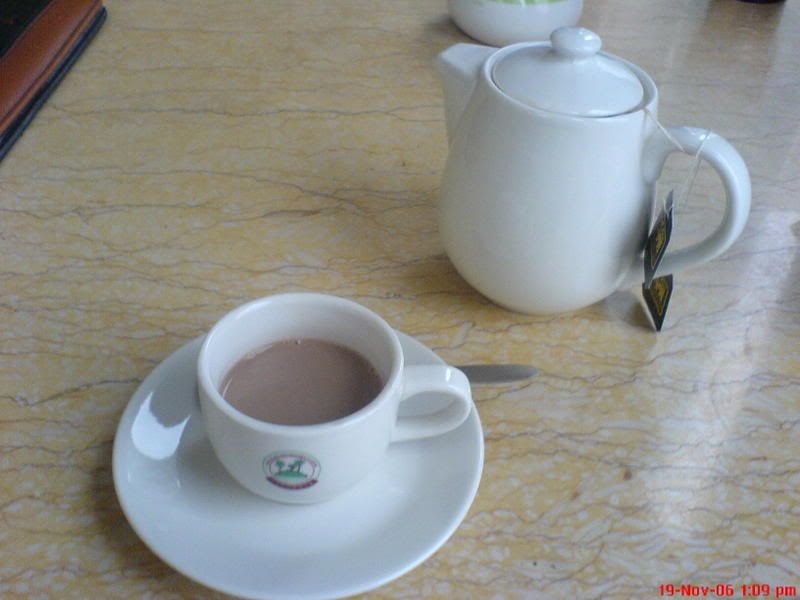 The teapot and cup is small. Looks cute and exquite.. =)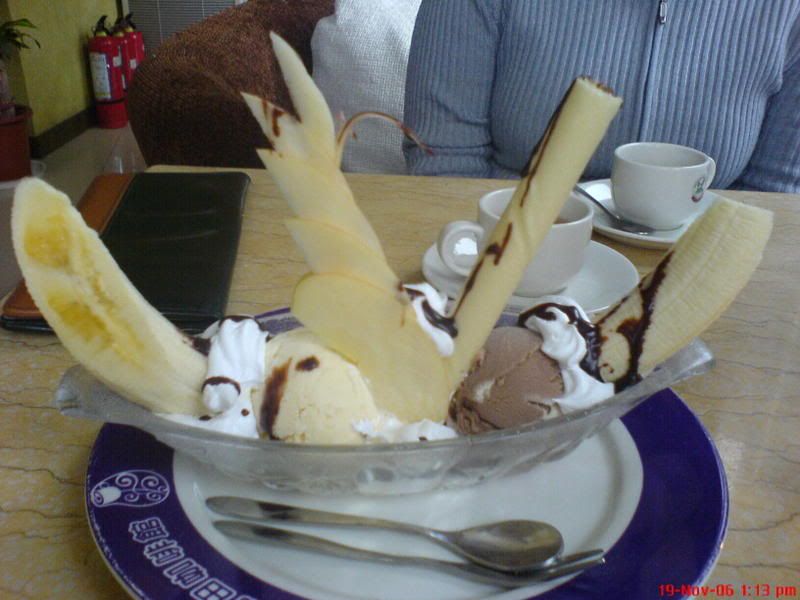 Good food never seems enough. Up next is banana split.. =P~~
After that we had tea. Yes all in the same day, same meal... =P



The next few nights we came to this same cafe and these are the stuff that kept us coming for nights to come.. =P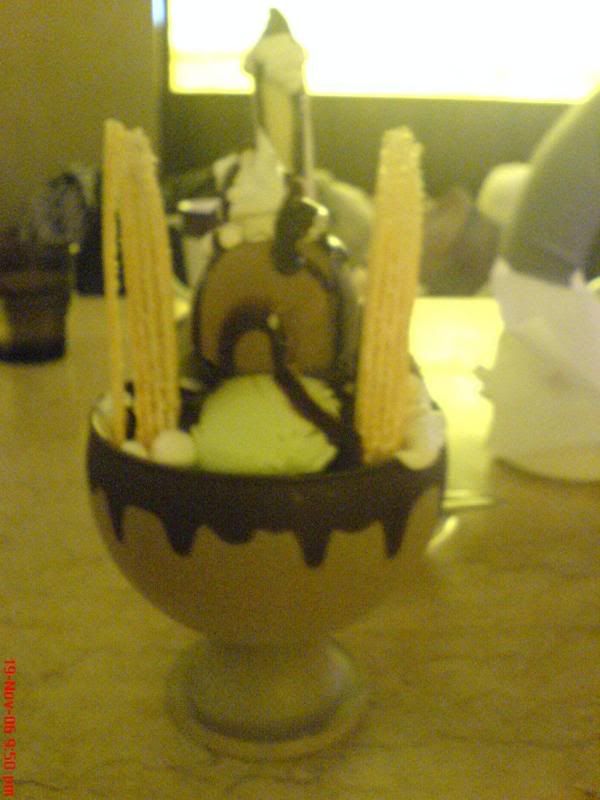 Four scoop ice cream~! Sinful but I don't care.. =P
The amazing "machine" where belgium coffee was brewed in...
A waitress was even assigned to pour this coffee for us.. =S



After so much introduction of the food there guess there is one thing I forgot to show and that would probably be the nice ambience of the place. Well as I was all along been too busy witht the food I didn't have much chance to take pic of it.. =s

But here's one. Hope I would be able to take photo of this fantastic cafe.. =P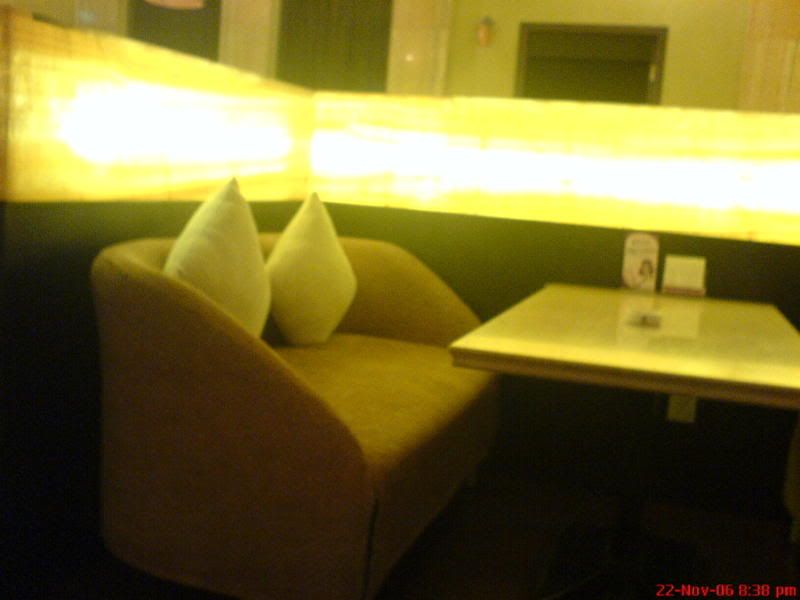 The whole restaurants had restaurant seats. What a luxury... =)



And now for the downside of this restaurant: Some items on the menu are of much "entertainment" (no pun intended).. =P