Saturday, July 14, 2007
7/14/2007 09:59:00 AM

Happy Birthday, Sister~!
By Lixia
After 21 years of mischief and childishness, my little kid sister has (finally) reached adulthood. Am sincerely hoping that from this day she will be more matured and not be a little spoilt brat like she used to be.

And from what I can see is that communication between the both of us has become better. Probably because we seldom see each other these days as she is staying in the school hostel while I am busy with work and is usually not at home when she is back for the holidays... =(

Aanyway for this special day I specially left work early despite me having a mean senior breathing down my neck for my work. Well, its not like as if I was productive or anything in fact I haven been talking to anyone for the whole day just concentrating on my work. But still, was not able to get the "desired" results. So well, what can I say? I've tried my best I guess.. =P

We went to Raffles Marina country club to celebrate. A country club that is at the very far end of Singapore (near Tuas 2nd link).. =S

But however, I would say the ambience there is very quiet and nice...just what my family likes.. =)


The birthday girl.. =)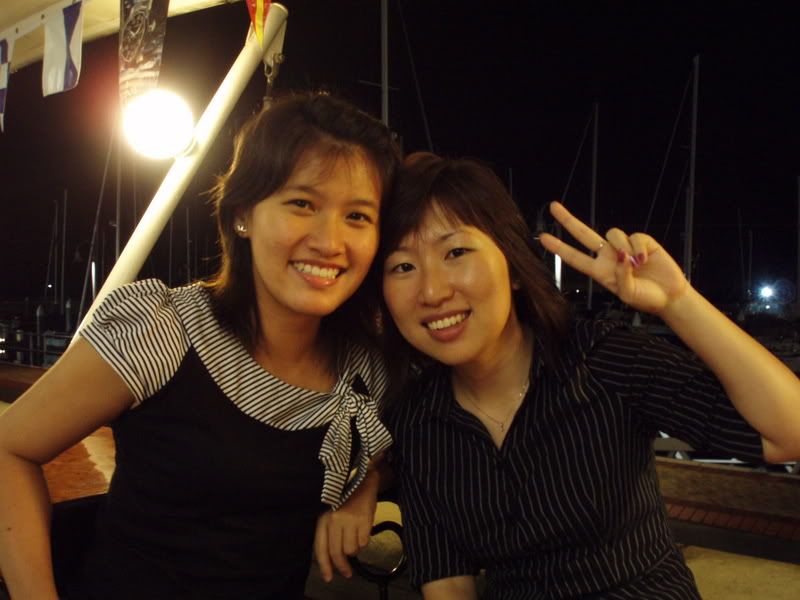 Do we look alike? Most people say we don't... =(
Crispy buffalo wings.. *droolz*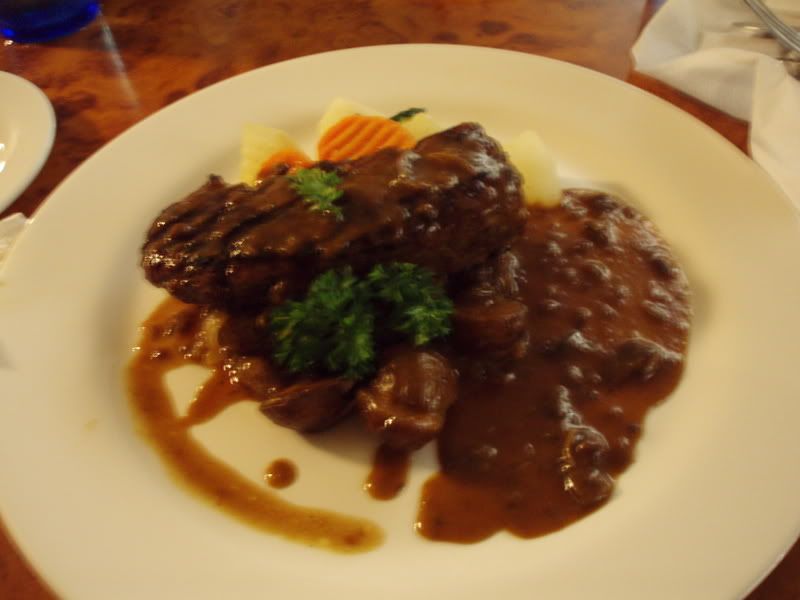 Steak, but it taste abit burnt. To be honest its one of the worst I have ever eat... =S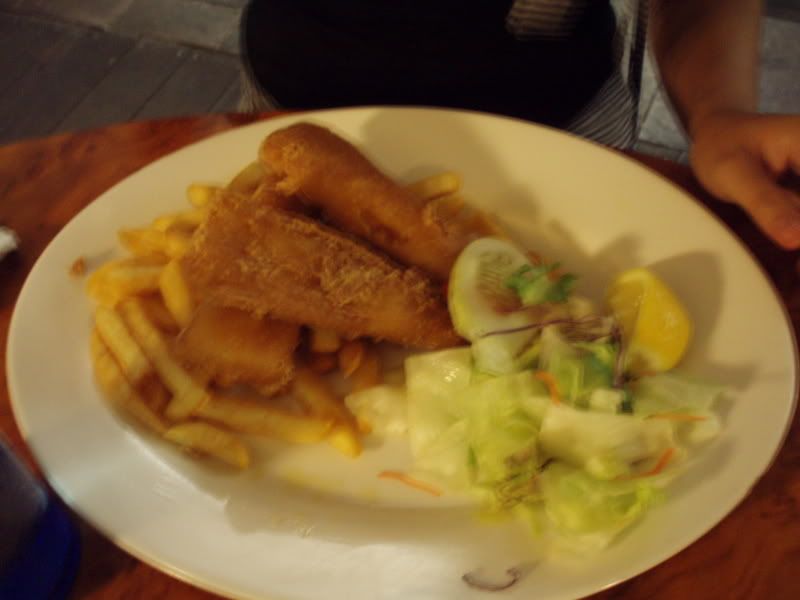 Nice fish and chips. The top favourite western food of the birthday girl.. =D


After dinner we went to the poolside to continue our mini celebration..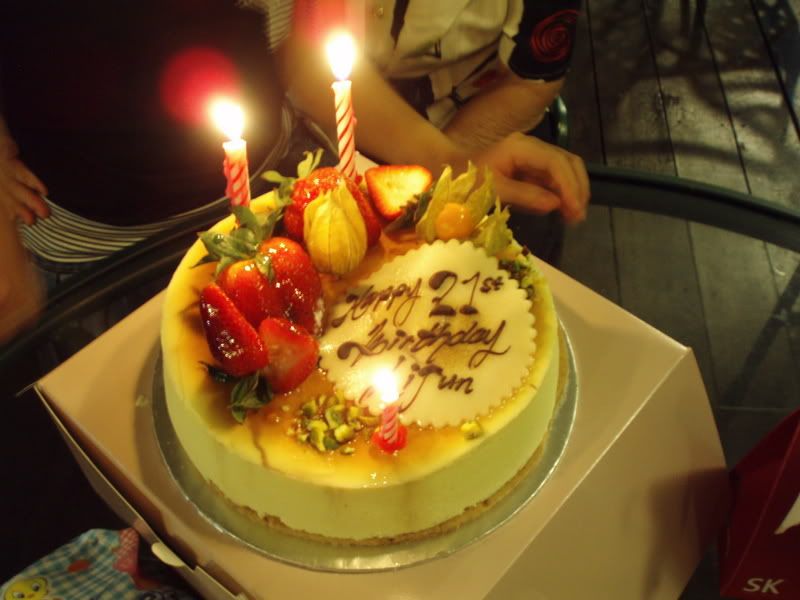 The birthday cake. Fabulous cheese cake from Singapore Island Country Club. My favourite too..hehe


The mother-daughter photo...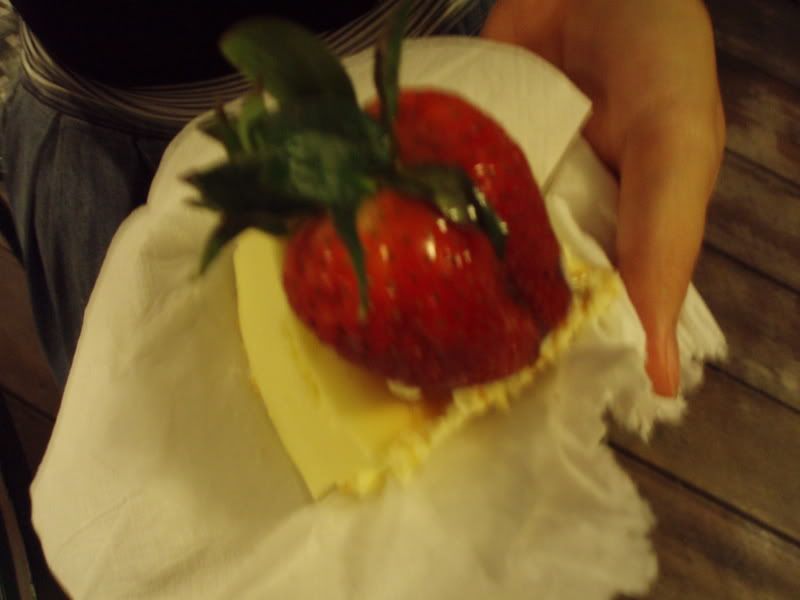 The cake sure got HUGE strawberry on it. It taste very fresh, creamy and cheesy. This is what I call good quality.. =P


Then its the long awaited time. Presents~! =P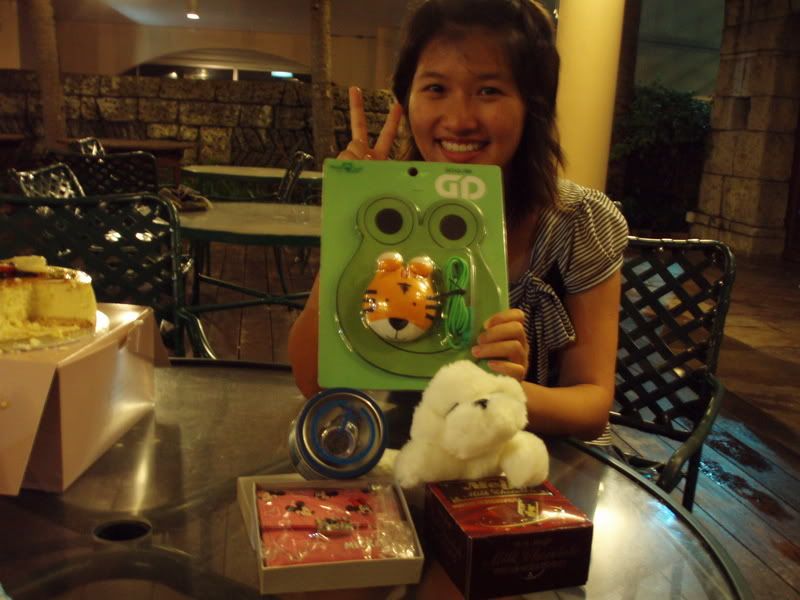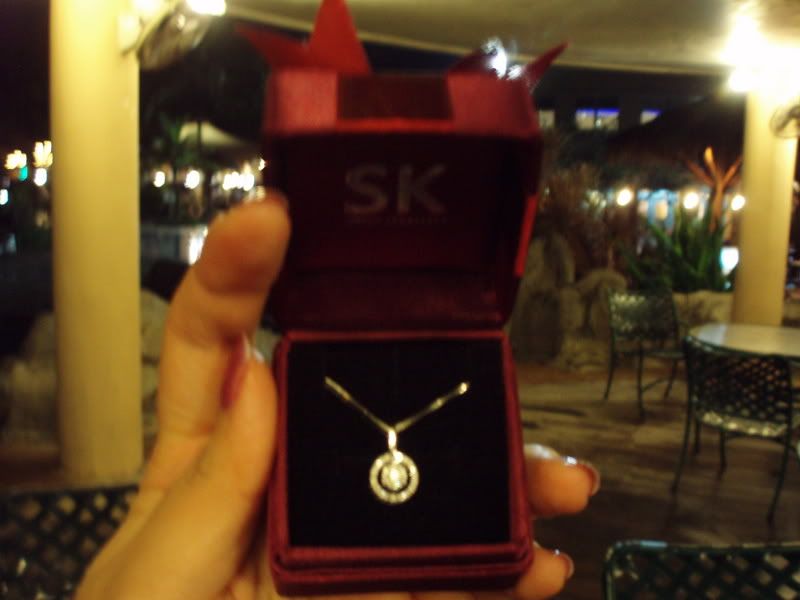 Diamond necklace - a standard 21st birthday present in our family.. =D


Money~! *droolz*
Picture with grandma
On the whole this is indeed a very memorable time. Precious time spent with family.. =D